Our Faculty
Our team of faculty is comprised of experienced professionals holding Master's degrees in Teaching English to Speakers of Other Languages, Linguistics, or a closely related field. Each instructor has at least ten years of experience teaching English to international students in the United States and in educational organizations overseas. The majority of ELAC faculty speak two or more languages. Collectively, we have taught or trained students and teachers from over 75 countries. Instructors are selected not only for their teaching skills but also for their ability to work effectively with a diverse group of students, to understand the challenges international students face, and to foster students' skill in addressing academic and cultural obstacles. Please click on the name of the instructors listed below to learn more about their education, background, and interests.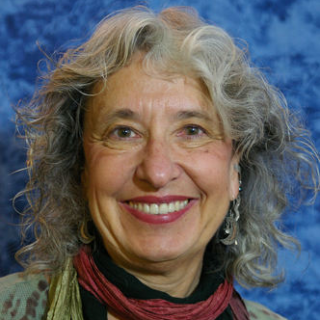 Leyah Bergman-Lanier
Program Director
(479) 575-7600
vbergma@uark.edu
About Leyah
Dr. Leyah Bergman-Lanier brings more than 20 years of ESL teaching and administrative experience to her position as Director of Spring International Language Center at the University of Arkansas in Fayetteville. Her teaching spans all ages from kindergarten through adult levels. She served as Director of the Program in ESL at the University of California at Irvine, Assistant Director of ESL at Pitzer College, and Program Coordinator of Adult Education and K-12 Programs in Claremont, California; Dr. Bergman-Lanier also directed the Spring Institute for International Studies at the University of Northern Colorado. She speaks fluent Japanese and taught in Japan for four years. She has also taught and conducted research in the People's Republic of China. Her undergraduate degree comes from the University of California at Berkeley, and she completed her M.A. (Education and Reading) and Ph.D. (Education and Sociolinguistics) at Claremont Graduate School. Dr. Bergman-Lanier has traveled extensively in Asia, Europe and Latin America. Her home town is in West Los Angeles. In her spare time, she enjoys weaving, reading and exploring the outdoors.
Cindy Rauth
Academic Coordinator
(479) 575-5074
crauth@uark.edu
About Cindy
Cindy began teaching ESL so that she could travel the world and her first teaching job took her to Oporto, Portugal in 1997. She has also lived in Chile, France and southeastern Europe, where she worked as a lecturer at the University of Montenegro, a teacher trainer for the Ministry of Education and Science of Montenegro, and a teacher trainer as the University of Rijeka in Croatia. Cindy is currently serving as Coordinator of English Language and Cultural Studies, a program which she helped develop. In addition, she teaches part-time in the teacher training program at Spring International Language Center. In another life, she taught Spanish as a foreign language to elementary school children. Cindy earned her BA in Latin American and Iberian Studies from the University of Wisconsin, Madison, and MA in TESOL from the University of Washington, Seattle. She is proficient in Spanish and Croatian. She spends much of her free time drumming and dancing to West African rhythms.
Robert Mackler
Instructor
(479) 575-5074
rfmackle@uark.edu
About Robert
Originally from New England and trained as a forester, Robert was a Peace Corps Volunteer in Belize during the 1990's. Robert holds an MATESL degree and has taught ESL for twenty years at the adult and university level. He taught at Tecnológico de Monterrey and the University of Quintana Roo in Mexico. He served as Director of ESL at a private Mexican university. In the United States, Robert taught in the Intensive English programs of the University of Connecticut and the University of Miami, as well as in the Miami Law LL.M. program. Robert most recently managed an ESL program for Central American refugees in Belize.
Wendy McBride
Instructor
(479) 575-5074
wmcbride@uark.edu
About Wendy
Wendy McBride came to Spring International with many years of teaching experience in adult education, job readiness training, GED preparation, community college English courses and English as a Second Language programs in Illinois and Japan. She earned a B.A. in English and Psychology with a journalism focus from Augustana College and an M.S. in TESOL and Bilingual Education from Northern Illinois University. Wendy reads and writes avidly and has a published novel and nonfiction book to her credit. Under the name Wendy L. Yegoiants, she published The Fishing Widow (a novel) and The American Amusement Park, a historical and pictorial overview. Since joining the faculty at Spring International, she has presented at several TESOL conventions and continues to read and write both in the field of second language acquisition and fiction.
Gavin Nelson
Instructor
(479) 575-7600
gavin@uark.edu
About Gavin
Gavin is a native Arkansan. She received her B.A. in English from the University of Arkansas in Fayetteville and relocated to Seattle, Washington where she could make use of her creative writing and marketing skills for a hospitality management company. Years later, she set off to pursue a career in TESOL by returning to Arkansas to earn an M.A. in Second Languages from the University of Arkansas at Little Rock, where she also received a graduate assistantship to teach in the university's Intensive English Language Program. After graduation, Gavin traveled to Norway to participate in a Group Study Exchange, a position awarded her by Rotary International. Upon returning to the U.S., she accepted a teaching position at the Intensive English Program at the University of Colorado at Boulder. Opportunity then led her to teach at Spring International Language Center (SILC) in Denver, Colorado for over six years until Arkansas called her home again in 2012. She coordinates the academics and logistics for special programs and teaches pre and in-service domestic and international EFL teachers for SILC. Besides coordinating special programs, Gavin loves traveling, hiking, kayaking, and overall, spending as much time in nature as possible.
Cindy Quayle
Instructor
(479) 575-5074
cquayle@uark.edu
About Cindy
Cindy Quayle is an ELAC Instructor. She was born in Seoul, South Korea, but grew up in Washington State. After graduating from the University of Washington with a Bachelor's in Political Science, she was accepted to Officer Candidate School and was commissioned as an U.S. Naval officer in January 1997. It was during her time in the Navy that she learned to appreciate the cultural diversity of the people from the different countries that she was stationed in or had visited during port calls. After getting married to an U.S. Army officer, she resigned her commission, but used her GI Montgomery Bill to go back to graduate school to earn a Masters in Teaching English as a Second Language from the University of Texas at San Antonio. In addition to her M.A. TESL degree, she also has a M.A. in National Security Affairs from the Naval Postgraduate School in Monterey, CA. In her free time, she likes to read and hike around NW Arkansas' beautiful parks with her husband and two boys.