Hello Spring. And Social-Distancing.

There's no getting around it. COVID-19 has disrupted all of our lives, keeping us stuck inside and often unable to enjoy the coming of spring in our more traditional ways. For many of us, this unprecedented global crisis has forced us to slow down are reconsider our role in this world, both as individuals and as a species. That is why we at the OFS have started the "ReConnect" Challenge.
The Three Tenets of Sustainability tell us
Everything is Connected
Everything is Changing
We are all in this Together
The 3 books and 3 documentaries featured below follow a theme of helping us to reconnect not just with out fellow humans, but with our global living community. We hope reading/watching them will help you fall in love with our beautiful planet, both motivating you to take action and giving you hope that these actions truly can make the world a better place. At the very least, we hope they will a few hours with something meaningful 🙂
3 Books to make you rethink the world around you.

The Hidden Life of Trees by Peter Wohlleben
Ever wondered what trees talk about? In his groundbreaking book, Peter Wohlleben shows us that trees, like humans, are social creatures, living within networks we call forests. Prepare to be brought into the family lives of trees as they care for their children and support each other to grow and thrive.  You will never look at a forest the same.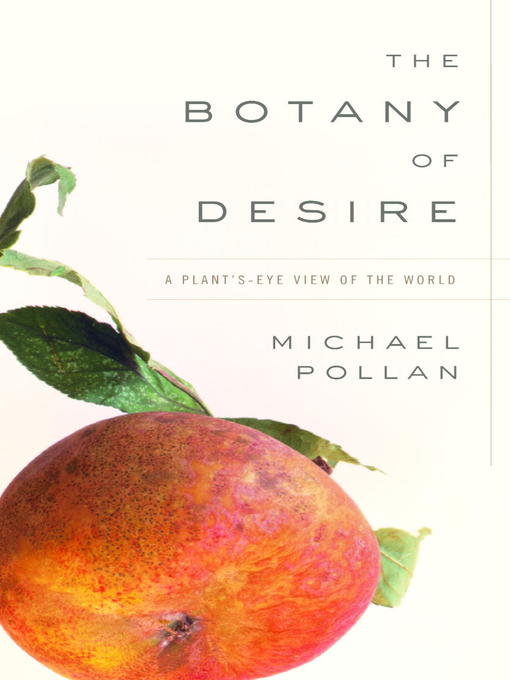 The Botany of Desire by Michael Pollan
In the story of agricultural domestication, we always talk about us selecting traits of different plants to suit our needs – but what if it is the other way around? What if plants are the ones playing on our desires to help them succeed? In his entertaining and eye-opening book, Michael Pollan explores the "intimately reciprocal" relationship of people and plants, telling the story of the passionate love affairs between humans and plants that have helped shape the world of today.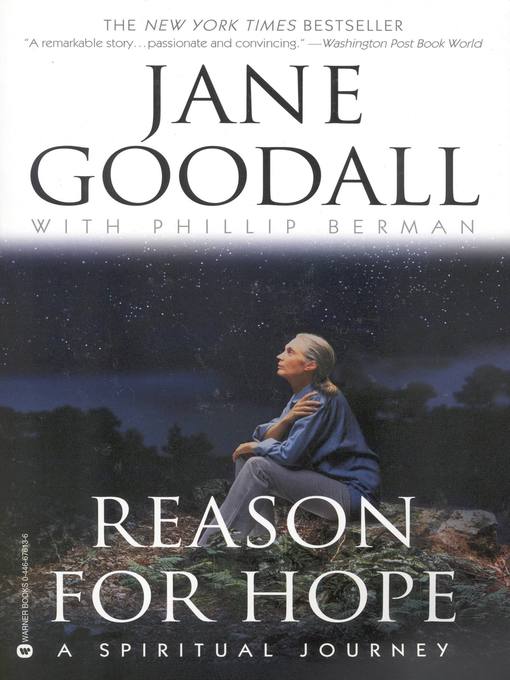 Reason for Hope  by Jane Goodall
Dive into the mind of Dr. Jane Goodall and be forever changed. Few humans have done more to protect the natural world and few have inspired as many to do the same.  In this book Jane reveals her journey to becoming the woman we revere today, revealing to us the source of her love for nature and showing us how it taught her to better love other humans and even herself.
Read these and hundreds of others for free with your AR library care here. (Don't have a library card? No sweat. You can get a free e-card for the Fayetteville public library here.)
3 Documentaries to explore a world you didn't know you live in.
Our Planet
"Our Planet is a global event that reminds us we're all on one team. The series from Netflix—created in collaboration with Silverback Productions and WWF—features jaw-dropping nature stories, grounded in the best science, and highlighting the most pressing challenges facing nature today." – World Wildlife Foundation
Mission Blue
Featuring the life and work of Dr. Silvia Earl, Mission Blue is an intimate and eye-opening look at the majesty of Earth's oceans and their fragility in today's world. Watch Mission Blue to (re)discover a love for the ocean and to learn what you can do to help protect them.
Virunga
Oscar nominated, this documentary takes you to the front lines of conservation, following the story of the rangers of Africa's Virunga National Park as they risk their lives to protect critically endangered mountain gorillas.
Virunga – Official Trailer 2014 from Grain Media on Vimeo.
Are there any books or documentaries you think the OFS should highlight? Comment on our Social Media or email sustain@uark.edu to got your recommendation featured.
Can't get enough books on natural history? Check out this Ecology Book Club for dozens of recommendations on what to read next.